LIVINGUARD N95 REUSABLE FACE MASK WITH VALVE REUSABLE UP TO 30 TIMES - ADULT
LIVINGUARD N95 REUSABLE FACE MASK WITH VALVE REUSABLE UP TO 30 TIMES - ADULT
LIVINGUARD N95 REUSABLE MASK WITH VALVE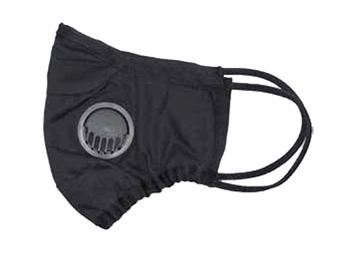 Comfortable reusable mask with patented swiss technology that continuously captures and kills bacteria and viruses.
Livinguard cloth has been tested for viral inactivation, bacteria killing and safety at leading international laboratories.
Livinguard mask strongly reduces the transfer of pathogens from infected persons to the environment and from the environment to non-infected persons.
As the outside layers (1 and 3) are permanent disinfectants, cross-contamination of the person handling the masks is largely reduced.
Washable and reusable for up to 30 washes.

20 other products in the same category:
No customer reviews for the moment.